" They will know we are Christians by our Love…"

St. James' is a church family committed to doing for others in God's Kingdom. Outreach is the means by which we reach out to the community, outside our church doors, to our neighbors near and far, known and unknown.
"To whom much is given, much is expected."
This passage serves as a touchstone for St. James' outreach ministries. God challenges us to be good stewards and our annual budget reflects our financial commitment to outreach with 20 percent dedicated to outreach efforts and Diocesan support.
HOW TO GET INVOLVED:
St. James' members of all ages are encouraged to live out God's call to "love our neighbor."
Contact the chairman of the Outreach Committee, Kathe Levanway at delkml@gmail.com for more information on getting plugged in to this important ministry.
St. James' is home to Troop 1, the oldest Boy Scout Troop in the state. Their Scout Hut resides on the St. James' Campus.
Center for
Violence Prevention
St. James' provides funding that goes toward providing comprehensive services along with emergency and short-term shelter for women and children. Volunteers are needed to help with events, seasonal projects, and other activities.
Do you have 2-4 hours a week to offer?
Community Health and Education for Rural Africa helps raise community awareness of the unique relationship between the Episcopal Diocese of Mississippi and South Rwenzori Diocese in Uganda. CHERA assists with fundraising for health and education needs. Perhaps we can inaugurate a youth relationship between the two diocese.
A 24-hour help line for people in any kind of trouble, Crisis Line has been ministering in the Jackson area for 30 years. St. James' provides 5 volunteers each month, one per week, who serve as trained Crisis Counselors.
To offer life changing hope through the gospel of Jesus Christ to homeless people in Jackson through programs to deliver food, and provide shelter, counseling, and discipleship.
The all-volunteer organization gleans perishable and prepared foods from restaurants, hospitals, grocery stores and corporate cafeterias and distributes it to non-profit shelters in the Jackson area.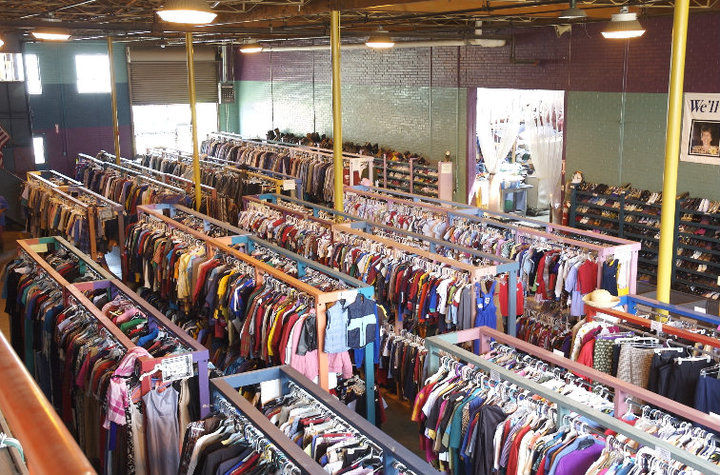 The Good Samaritan Center was founded in 1972 under the direction of seven diverse Jackson churches, with the mission to serve families and individuals in emergency crisis situations. The center's Jackson office focuses on services for people in the tri-county area of Hinds, Rankin, and Madison counties. The Good Sam Center needs volunteers to assist in their community garden, food pantry, and clothing closet. The third Saturday of each month from 9 am – noon is the volunteer Saturday session in the garden.
Habitat builds homes for people willing to work to help themselves, but who live in substandard or inadequate housing due to income challenges. Over 100 Habitat homes have been built in Jackson and St. James' volunteers have participated in the construction of seven Habitat houses.
Volunteer medical and dental professionals, accompanied by support personnel, provide needed medical, veterinary and dental care for villagers of San Joaquin and neighboring villages, Honduras and the surrounding under served area. The Diocese of Mississippi has sponsored 34 mission trips to date.
The Hope House of Hospitality is a "home away from home" for individuals from around Mississippi, who receive outpatient treatments at Jackson cancer treatment facilities. Guests at Hope House are provided with a home-like atmosphere, meals, and transportation to and from their outpatient treatments.
Hospice Ministries
The McClean Fletcher Center
Hospice Ministries is a non-profit, community based provider of in-home and in patient hospice services. We are a patient and family focused organization dedicated to providing quality end-of-life care to the terminally ill and grief support to their families. The McClean Fletcher Center continues to be the only grief support center in MS and has helped more children and their families in the healing process. We plan to aid in redecorating a patient room. Stay posted for the next training sessions to volunteer at Hospice Ministries.
** For Fall Volunteer Training Program Information, click here! **
The school pantry program is an extension of the backpack program where we provide approximately 1500 children each week with a meal kit so they will have food on the weekend, a time they do not receive breakfast and lunch at school. We have a volunteer Saturday on the second Saturday from 9 am – noon when we invite volunteers to help pack food boxes. We also invite volunteers to come during the week to help pack backpack meal kits.
A Christian community for adults with developmental disabilities, The Mustard Seed provides a loving and protected environment where the spiritual, physical, emotional and intellectual needs of adults with special needs are met.
Operation Shoestring provides year-round academic, social and emotional support to 300+ children in central Jackson from pre-K to 12th grade, while supporting and providing resources to their families. The aim is to empower the children and families it serves to create their own success.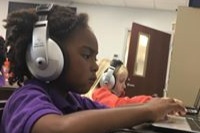 The school is less than a mile from St. James' and would love to have help from us as classroom readers. Our contact is Kathy Russell who volunteers at the school.
Stewpot Community Services
St. James' has been an active supporter of Stewpot Ministries for many years including a position on their corporate board as one of its founding churches. There are variety of needs and lots of volunteer opportunities for individuals and families – find the one that fits your desire and time. Contact the coordinator listed with the activity to sign up:
Voice of Calvary Ministries
Voice of Calvary Ministries believes that to break the cycle of poverty we must bring the best practices available into those areas most neglected. Much research has shown that the careers that are going to grow in the future, and provide a living wage will be in science technology, engineering, arts and math, or what is know as STEAM. This year's proposal was to renovate and equip a room called a Makerspace/Innovation Space in their facility for a hands-on learning laboratory. Volunteers of any skill level can be used, but those with basic carpentry and or construction skills would be especially helpful, particularly in the months of February through April. In addition, volunteers are needed to assist elementary school age youth during the summer months of June and July as mentors and tutors.